Condo quality, without the variable fees
By choosing to live in a LeVIVO condo you have the benefits of luxury and comfort of a new condo, without all the hassles associated with purchasing and all the variable fees. You won't have to worry about additional condo fees or the maintenance. This formula ensures peace of mind!
All inclusive formula
We offer an all inclusive formula in order to simplify the life of our occupants. More precisely, our condos include 5 appliances, Internet, cable and telephone, a balcony and a terrace, as well as hot water and electricity.
Unrivalled lifestyle
By choosing to live in one of the LeVIVO condos, you are choosing a unique lifestyle. We are opening the doors to a community of all ages, as well as offering welcoming common spaces.
Common spaces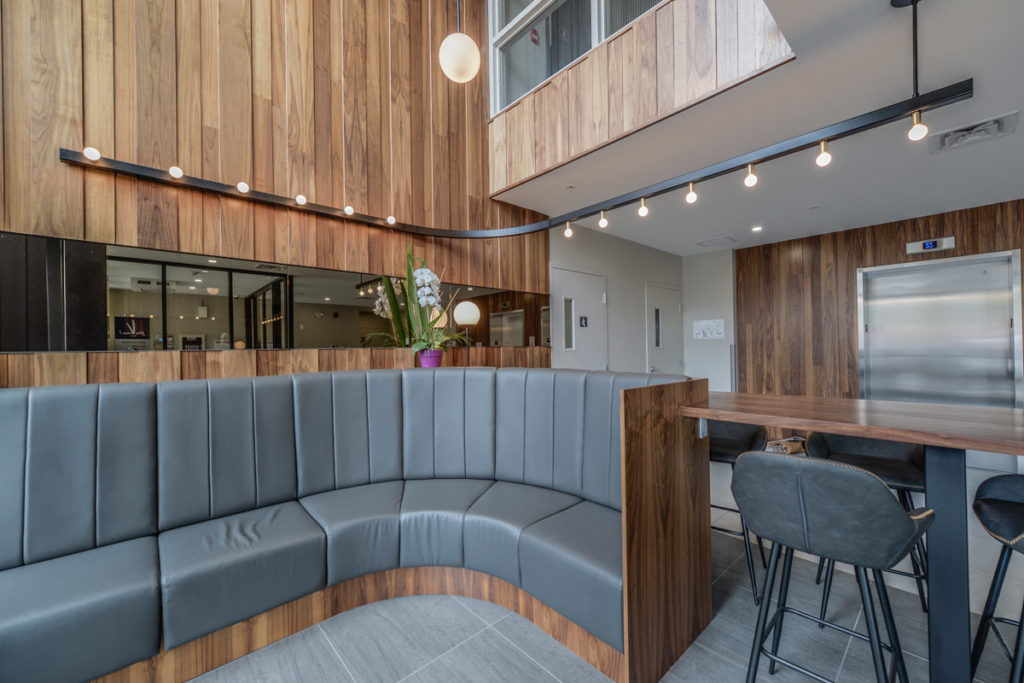 Other than your condo, several living spaces await you. You will be able to take advantage of multiple common spaces at the disposal of the occupants: An inviting lobby, a rooftop terrace with view of the river, a large landscaped courtyard, a heated exterior pool, a gym and an indoor parking garage.
Indoor parking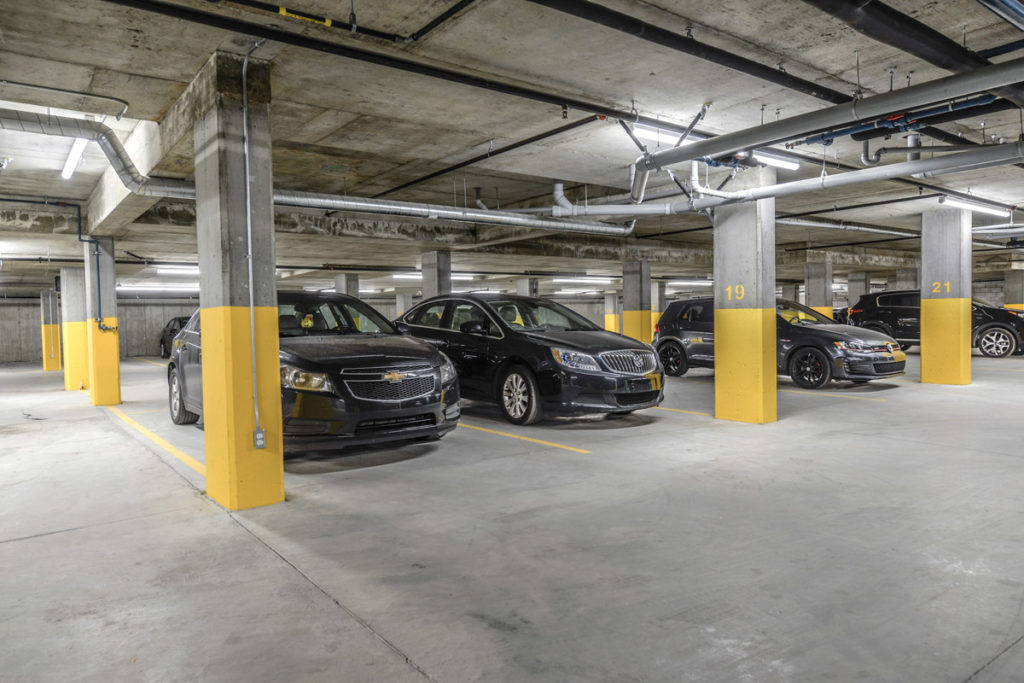 Tired of shoveling your walkway or taking the snow off your car? You won't have that problem with us, since we offer an indoor parking space. Furthermore, LeVIVO is one of the first major rental housing projects to offer parking spaces with charging stations for electric vehicles.
Prime location
Located in Old Longueuil and bordering the Saint-Lawrence river, LeVIVO is ideally located. You will benefit from an easy and quick access to public transportation and highways, as well as the proximity of all the services. The building is a few steps away from grocery stores, pharmacies, banks, restaurants, etc. This prime location will save you a lot of time!
Building quality
LeVIVO stands out by the exceptional quality of its construction. The building was built with prime materials and contemporary finishes. Entirely made of steel and concrete, you will benefit from superior soundproofing.
Quality of the condos
To ensure the comfort and the quality of life of its occupants, the LeVIVO condos were built with great attention to detail. Treat yourself to quality: open-concept spaces, panoramic windows, 9-foot ceilings, a modern kitchen with quartz countertops and a wall-mounted air conditioner. All condos are also equipped with an individual air exchanger, valuable for hygiene and comfort.
Safety
LeVIVO offers a safe living environment, thanks to the kindness of its occupants and the secure lobby. Furthermore, our building has an emergency generator, very useful during bad weather. Finally, you can count on the services of a resident caretaker.
Customer Service
Our team is dedicated to your comfort. We make sure to meet any request for repair, and keep the building in perfect condition. If you have any questions about renting a condo, you can speak with one of our representatives or visit us at at 55, rue de l'Église in Longueuil.