LeVIVO offers a pleasant and safe environment to its occupants. Additionally to exceptional rental condos, the common areas are warm, friendly and add real value to the rental.
These places allow its occupants to get to know each other and create bonds.  LeVIVO is much more than rental condos, it is also an extraordinary, inclusive living environment.
The benefits of a rental condo
Renting a condo has several benefits: the absence of maintenance and condo fees, the competitive and flexible price.  You also enjoy peace of mind, while the LeVIVO team ensures that the building is in perfect condition at all times.
Another considerable benefit is the services that the building offers. These amenities make life easier for the tenants and offer them a better quality of life.
The common areas that gather the occupants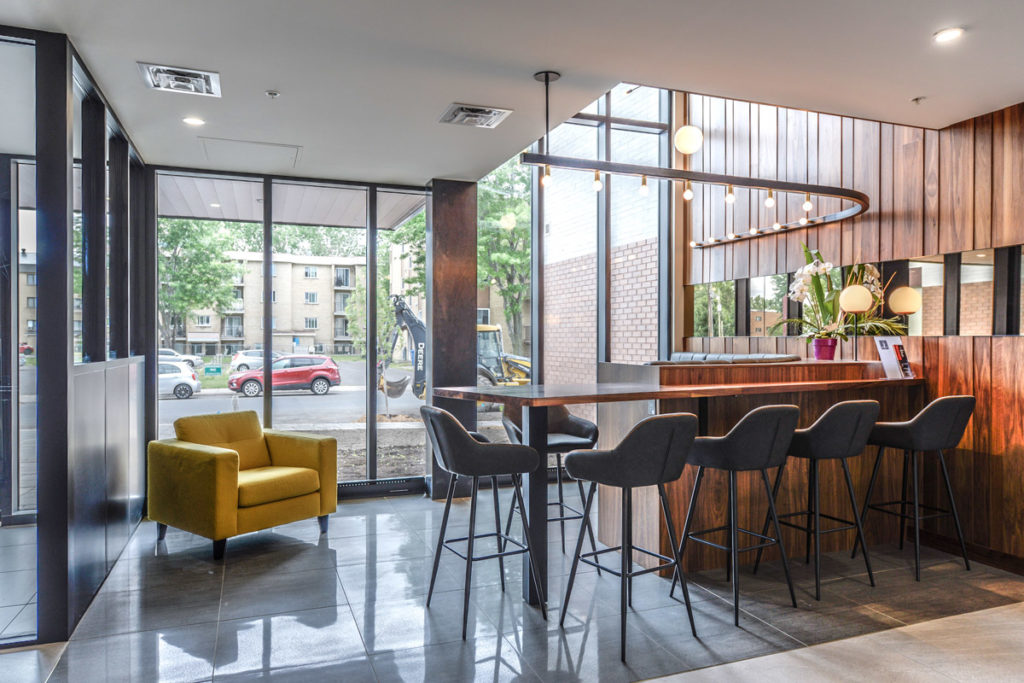 In a building, your living area extends beyond your condo. LeVIVO seized the opportunity to multiply the gathering spaces. This initiative is paying off: a community of all ages is blossoming at LeVIVO.
Rooftop terrace with river view
Day or night, the terrace offers breathtaking views of the city of Montreal. Whether it is to organize a party, take the time to read the book you've ignored for so long or to meet your neighbours, any occasion is good to go out and appreciate the terrace.
Large courtyard
Perfectly landscaped to encourage meetings, the courtyard belongs to its occupants. A stone's throw from the condos, tenants can take advantage of a beautiful green space. Unbeatable for morale and health!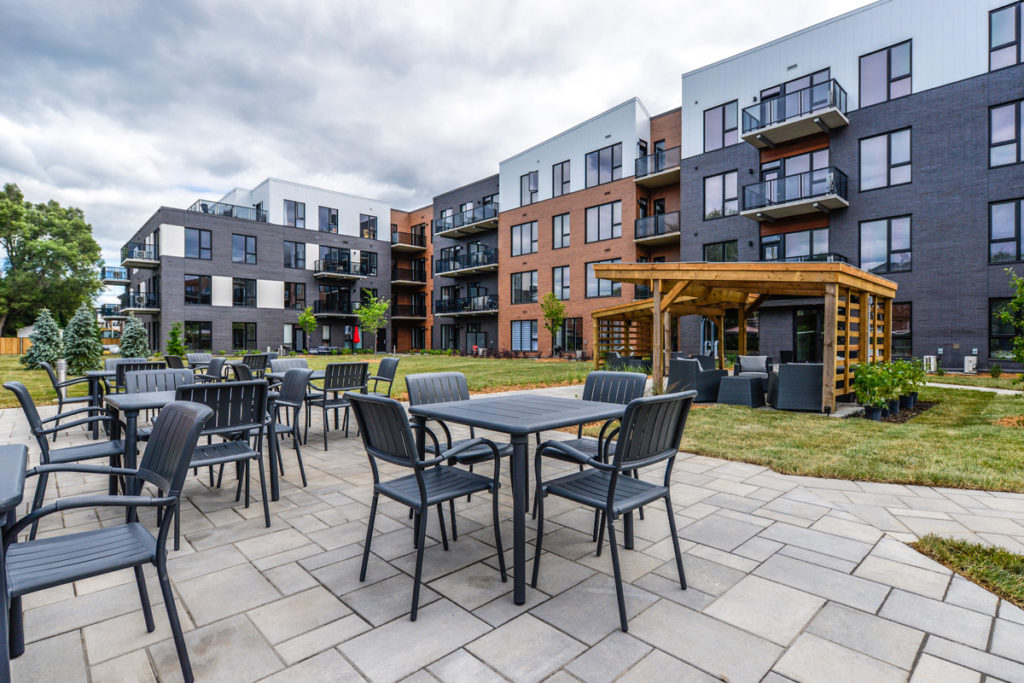 Outdoor heated pool
Feel like you're on vacation at home…why not? Le VIVO has a beautiful indoor heated pool. The key ingredient to relax privately.
Gym
A gym in the building allows you to save time and money. Thus, making it easier to fit a workout into your schedule. It's your call!
Other enticing amenities
That's not all! Discover the other benefits of living in a LeVIVO condo.
An urban, comfortable and turnkey lifestyle
The services offered to the tenants will simplify their day-to-day life. There is no need to go elsewhere to workout, decompress or have friends and family over.
Additionally to the building's amenities, the occupants benefit from its prime location. Access to highways, public transit, services and parks is quick and easy.
Contact us
If the living environment presented by our project speaks to your values and interests, visit us today at our office located at 55, rue de l'Église in Longueuil. Don't wait until your condo slips through your fingers!