The LeVIVO rental condo project is ready for the next 100 years, says developer David Simard. And with reason! The building features electric vehicle parking with charging stations, a gym, a large green outdoor courtyard and common areas that are enjoyable and well thought out. All in a smoke-free environment.
These elements were designed to promote the well-being and health of the occupants.
Zoom in on the features that make LeVIVO a future-forward project.
Parking for electric vehicles in a rental condo building: A first in Quebec.
It is difficult to recharge your electric vehicle inexpensively when living in an apartment or condo. LeVIVO is at the forefront of sustainable mobility, by offering a solution to this growing demand.
LeVIVO is one of the first rental condo projects to offer parking spaces with a charging station for electric vehicles. If you have an electric vehicle or are planning on getting one, LeVIVO offers you a turnkey solution to a potential headache.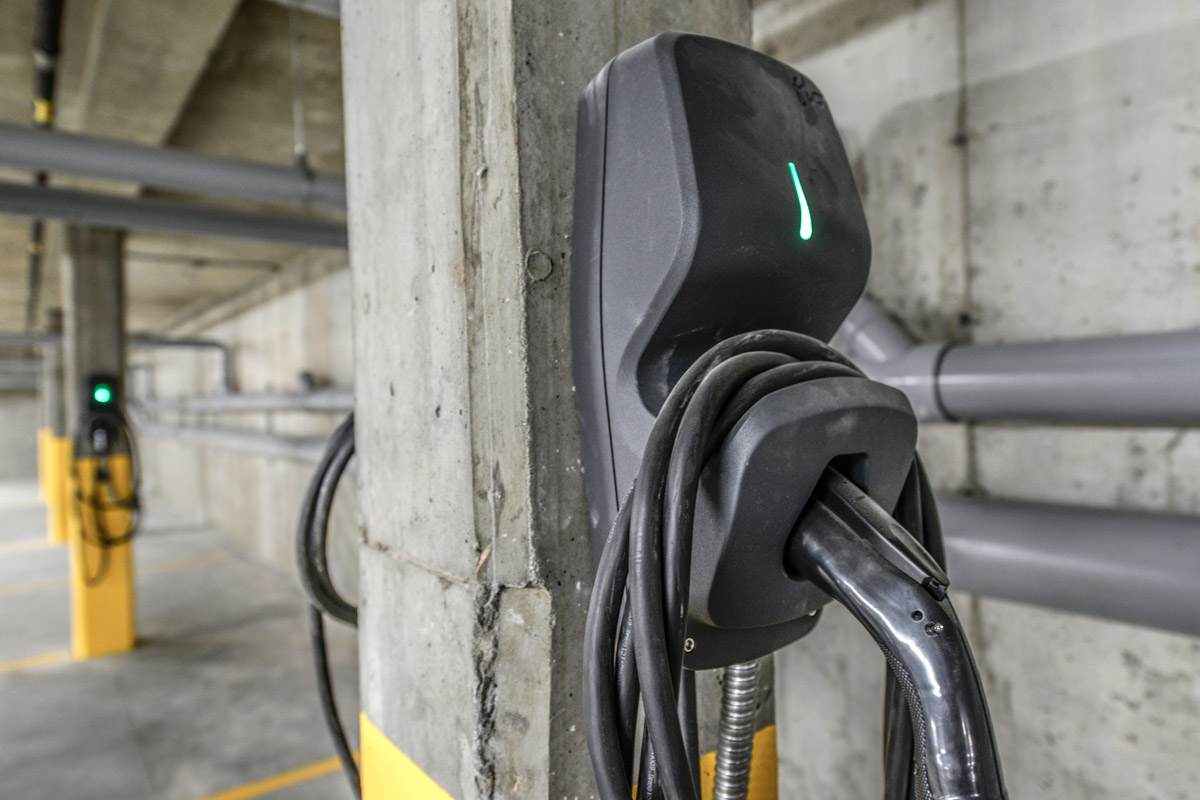 In fact, the interior parking garage of LeVIVO can accommodate up to 90 electric vehicles. And these parking spaces each have their own charging station. The electric parking system is able to provide 415,000 W, allowing 66 vehicles to charge at the same time.
Contact us if you would like more information on the terms of use.
Exceptional living areas
The tenants are thrilled to live in a LeVIVO condo, namely for the remarkable amenities: Gym, heated outdoor pool, rooftop terrace with a view of the river…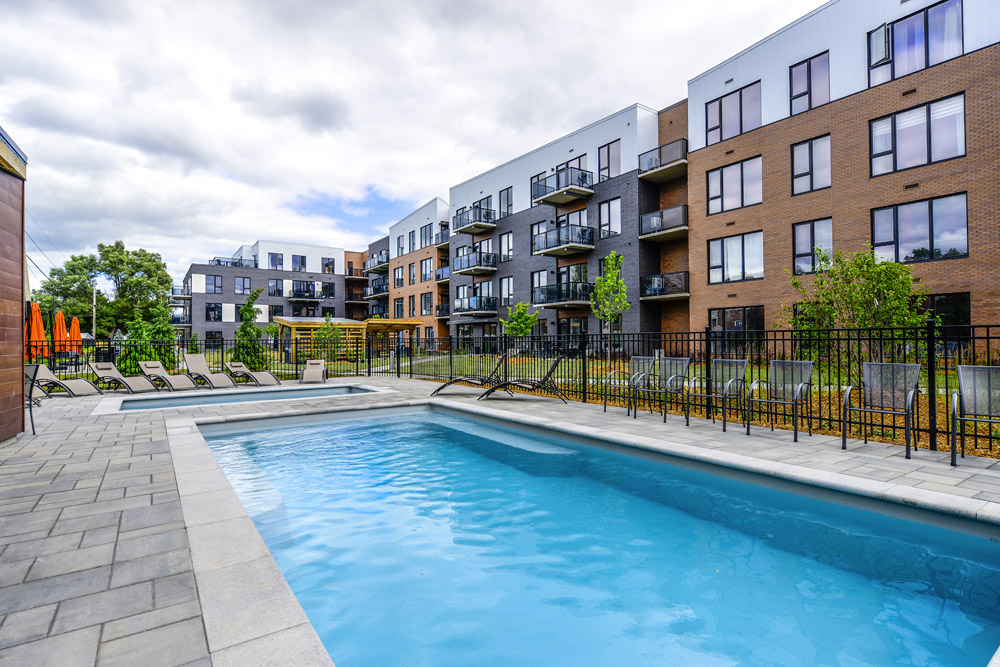 These common areas have a huge added value in a rental property. They offer you undeniably greater comfort, reduced stress and a better quality of life.
That's not all! For the exterior landscaping, LeVIVO combined greenery, luxury and comfort. The result: the outdoor courtyard is a much appreciated gathering place, dedicated to all tenants and their guests. What a joy to be able to take advantage of an extraordinary green space a few steps from your condo!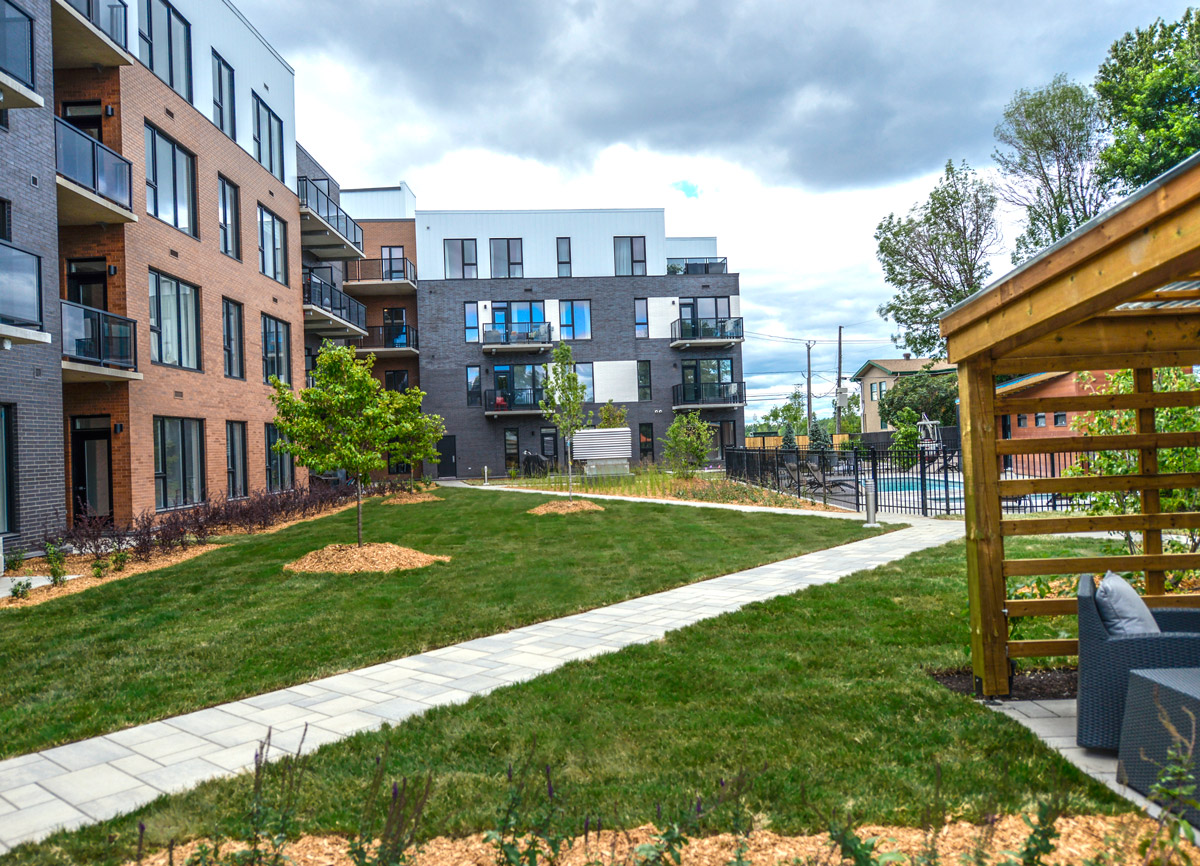 The LeVIVO rental condos: A smoke-free environment.
LeVIVO is a non-smoking environment. Whether it is inside the apartments, the common areas or in the outdoor courtyard, the tenants are forbidden to smoke. This ensures the improvement of the quality of life of the occupants.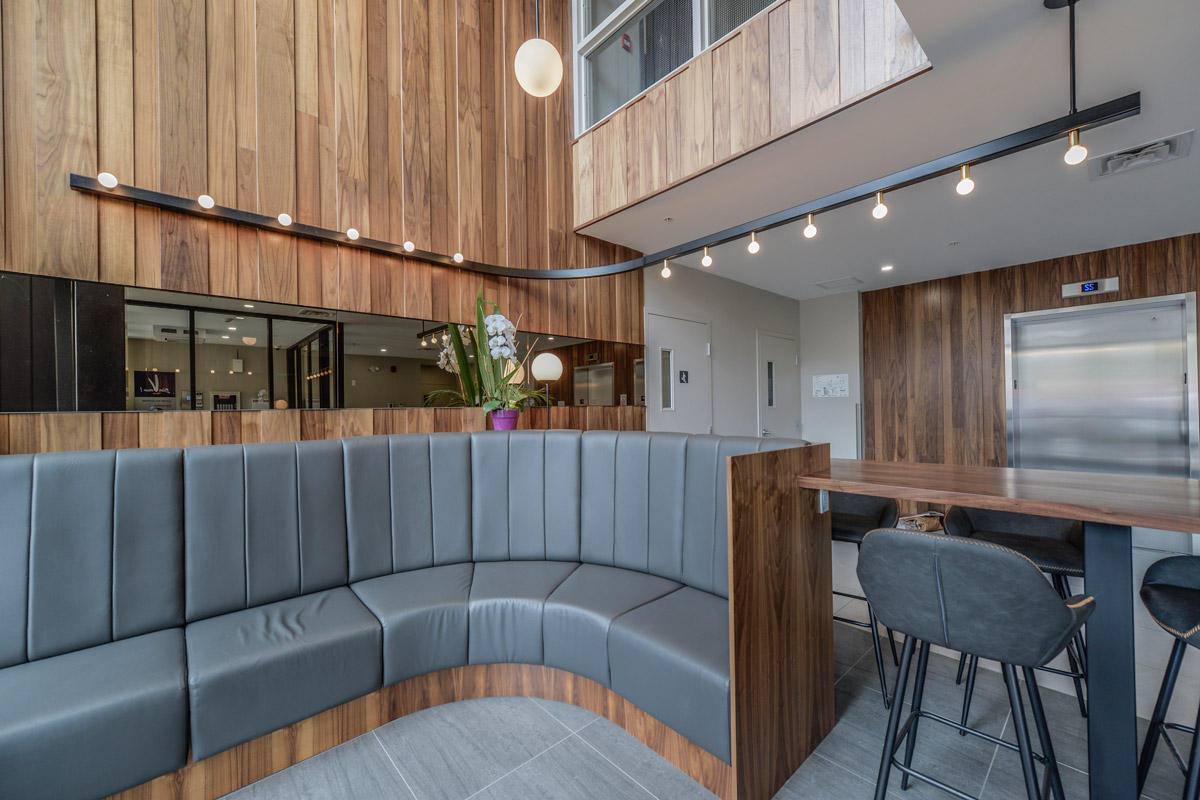 Find your condo
Your happiness oasis is waiting for you in Longueuil! Beautiful 4 ½ condos are still available. Contact us to plan a visit!
Our rental office is located at 55, rue de l'Église in Longueuil. Don't wait, visit us now!