Finding the perfect condo to rent can be arduous…it is difficult to find a place to live that is comfortable, contemporary and especially affordable. What if we told you that such a place exists in Longueuil?
LeVIVO is an extraordinary place to live. Located in the heart of Longueuil, it is close to services, public transit and major highways. The rental condo building also stands out for its charm, its forward thinking and the quality of its construction.
Intrigued? Zoom in on the construction of this high-end residential project.
Quality rental condos
The building was built with prime materials and contemporary style finishes. The rental condos include, among other things, superior soundproofing, a modern kitchen with a range hood, a kitchen island with a quartz lunch counter and a wall mounted air conditioner.
This standard of quality is very important to the two developers of LeVIVO, Luc Simard and David Simard, respectively President and Vice-President of Construction SIMDEV inc. and of Gestion immobilière DLS inc. Whatever the project, they have very high standards.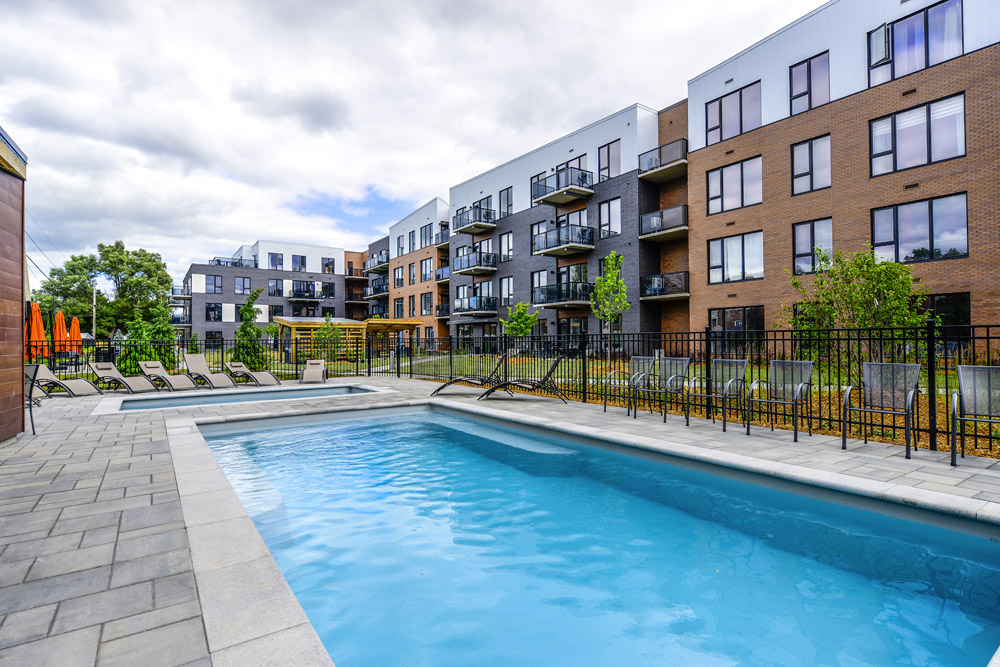 Between simplicity and modernity
The rental condos of LeVIVO are a wonderful combination of luxury and comfort. The building was built with taste and audacity. With its modern architecture, high 9-foot ceilings, abundant windows and stunning river views, LeVIVO has a lot to offer!
The condos for rent offer well thought out living areas and an inviting atmosphere. What's more, the sleek style of the rental condos gives way to the personality of its occupants.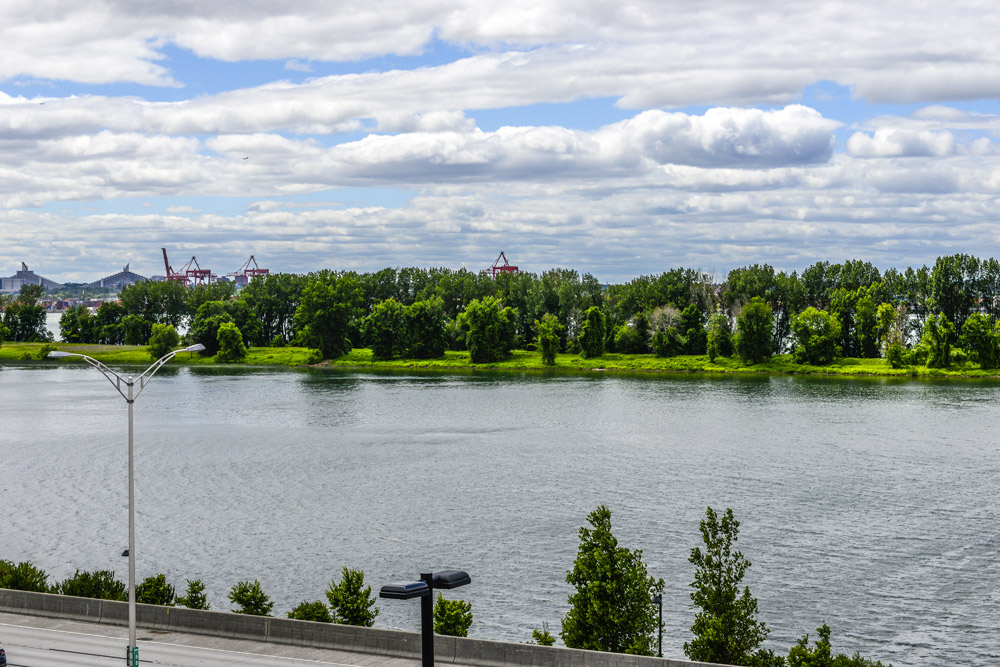 Innovation at the heart of LeVIVO
LeVIVO is much more than rental condos! Did you know that this is the first rental real estate project in Quebec to plan an indoor parking garage designed for each tenant to connect their electric vehicle to a private charging station?
In fact, The electric parking system is able to provide 415,000 W, allowing 66 vehicles to charge at the same time.
This is a real added value if you have an electric car or if you want to buy one!
Condo for rent looking for occupants!
Construction is complete and some condos are still available for rent. Whether you're looking for a 3½ or a 4½, LeVIVO has apartments for rent that are sure please you.
If you are looking for a pleasant place to live in Longueuil, you have found a pearl. See the condos for rent!!