The LeVIVO rental condo building in Longueuil is primarily a family affair. The men behind this wonderful project are two brothers: Luc and David Simard. Who are they? What are their motivations? What values did they transpose into LeVIVO?
Get to know them and learn more about this unique living space!
A passion for construction since childhood
Raised by a family of entrepreneurs, Luc and David spent their childhood building cabins and helping their father build cottages, docks, garages, and boat shelters.
Who could have guessed that this passion for construction would bring them to the creation of a fabulous rental condo project in Longueuil?
A quality professional practice
In adulthood, the two brothers took different paths. After graduating from Mcgill University with a degree in civil engineering, Luc works as a project manager and product development engineer. For his part, David, a mechanical engineer, worked in the family business and his technical skills quickly became indispensable for the management of the construction sites.
In 2009, they founded Construction SIMDEV inc. The two contractors complement each other wonderfully. They set high standards for the quality of the work. For them, there is never a problem, just solutions. And their efforts are paying off: SIMDEV Construction has won several awards over the years.
Going from 2 tenants…to 126!
To meet new challenges, Luc and David created Gestion immobilière DLS. The company was launched in April 2014 with the purchase of a duplex in Old Boucherville, where they are doing major renovations.
At the time of this acquisition, there was no indication that they were going to start building a major real estate project. And yet, in the spring of 2016, a great opportunity presented itself to the two men: the purchase of the Church of Notre-Dame-de-Fatima in Longueuil, located on a plot of 80,000 square feet.
Accustomed to managing major projects, Luc and David did not hesitate to seize this business opportunity. Soon after, the plans of the first rental condos were on the table. LeVIVO was born.
LeVIVO: rental condos representing their image
Luc and David want to offer their occupants a living environment combining simplicity, comfort and modernity.
The building and its rental condos were built according to the same quality standards as all their other construction projects. Both owner and builder, they took care of every detail of the project.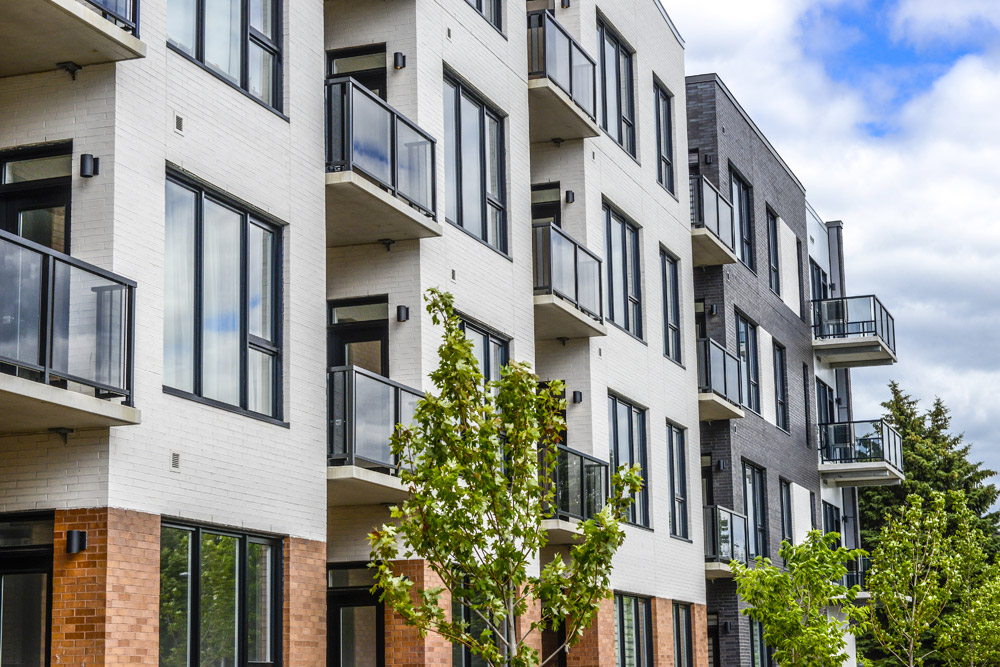 Find your rental condo in Longueuil!
Living in one of the LeVIVO rental condos means enjoying incomparable peace of mind while living close to the city and its benefits. It also means enjoying exceptional common areas and an incredible view of the river. These elements guarantee an exceptional quality of life in the heart of Longueuil!
Some apartments are still available for rent. Do not hesitate to write or visit us at our rental office located at 55, rue de l'Église in Longueuil. If you want to live differently, jump in to one of our rental condos!